Christian Lacroix the costumier.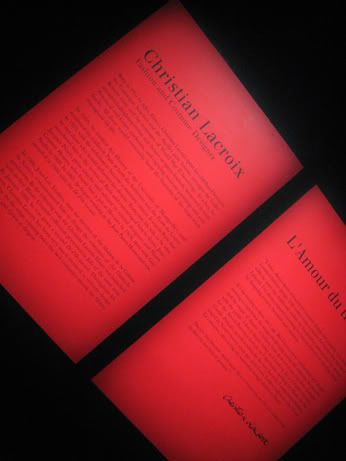 Blouse from Miss Selfridge and Skirt from Forever 21.
To the National Museum to check out the
Christian Lacroix exhibition
today. In Asia for the very first time! I wouldn't mind wearing most of the costume pieces that he designed for the various opera, ballet and theatre!
---
Kommentarer
Wow that's beautiful! I hope they come to Vancouver!!
I'd love to have those sketches hanging on my wall. So beautiful. Beautiful outfit, as well.
where did you get your obisash thingy and bag as well? :D I think it's great that you put where you got your purchases! so that we would no longer have to bug and ask you. :D



AND! by the way, how did you manage to read the blogg se thing? I tried signing up for a blog here but I couldn't understand a single word, nor could I translate.
yay, an outfit post! hehe...cute outfit, i really like your bag too.;p i'm inspired to dress up more because of your posts.=)
Katy - I hope they do, the costumes and sketches were inspiring! (:
Tiffany - Thank you! (:
anonymous - The sash came with a dress that I don't wear anymore. Bag is from Mango. I don't really like to name items that I wear but anyhow, I will be naming a few from now on. (:



Actually, I just made out the words. You can try to translate them using an online translator!
abby - I feel honored. Thank you! (:
wow! the exhibition looks great! super cute outfit!!! :)
nasia - Yes it was awesome, thanks dear! (:
wow, you're beautiful!
Trackback