Orgasmic Encounter.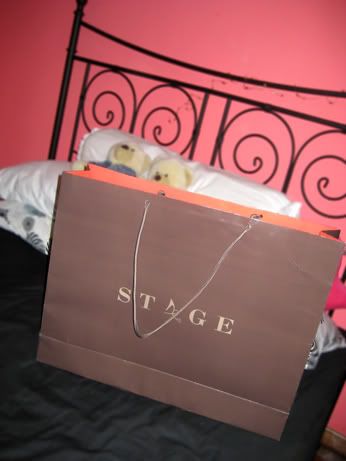 "Sale" sign outside Stage - gasped in excitement.
50% off tag on shoes - shivered in orgasm.
:DD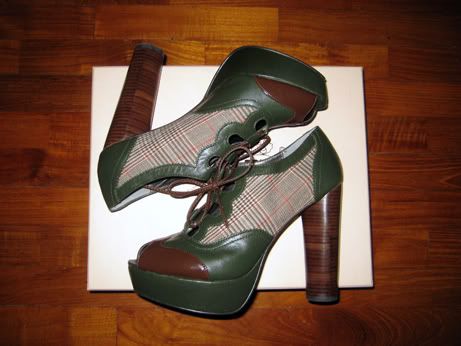 steve madden & j.lo
So.. where can I hide them so that my mum can't see them and then kill me? (I know I know, it's only a matter of time.)
---
Kommentarer
That's it... I'm coming to steal your shoes!

lol-xx

Amazing!
Hahaha, you have awesome shoes too!!
HI WHR CAN STAGE BE FOUND IN SG? HOW MUCH DID U GET EM FOR?
Hi there. Stage is located at Raffles City Shopping Centre. I got them both at $230 after discount!
i want your shoes...NOW!!!!



www.littlemissdressup.com
Heh. :D
AHHHHH!!! THOSE SHOES ARE ABSOLUTELY GORGEOUS!!!!! XXDDDDDDD



Your blog is so awesome and I really really love your style! You look so great in everything you wear, seriously. I love how you wear your fedora hat with such panache and how you manage to thrift such incredible items and find SHOES LIKE THESE!!! =))



Thank you so much for commenting on my blog and for letting me find out about yours! I was really surprised to find out that you're from s'pore because of your blog add ;) Why .se? But anyway OF COURSE i'd love to exchange links with you!! I'm really honored that you came by my blog =) I think yours is pretty much one of the best sg blogs out there. (though don't you wish there were more!)



Ahhh you evil you I'm supposed to be studying and I just spent the last half hour trawling through your archives and have reached here. Heh I'd love to comment on just about every single one of your posts but I do need to study >< so I'll get about that slowly ya? =)



Haha just feeling really happy that I discovered such an awesome blog! It's so great to know that someone else in s'pore actually loves and cares about fashion and isn't afraid to try out new styles and look fab in them. (I love that navy cotton on blazer/jacket of yours!! Did you get it recently?? I've never really frequented C.O very much but I've been looking all over for a blazer like that so I hope it's still there =D...)

Ok sorry for spamming (at least this was a pretty old entry hehe)
Here we provide authentic and fashionable Tiffany Accessories , such as Tiffany Bracelet , Tiffany Earrings etc ,because of the top quality and competitive price, they are selling well in many countries. And most important of all, you can get them within 7 days or so after you place your order with free shipping,For detailed information, please visit our website: www.tiffanyper.com
I also hide new items from my mom so that she doesn't know im spending so much money.
Trackback