Comfort Zone.
Caught Underworld, the Rise of the Lycans with the boyfriend yesterday. I'm sorry if I'm always pictured carrying the same bag. I'm emotionally attached to it (I don't know why), haha. My left cheek sprouted two nasty pimples today for the love of God. ARGH. ):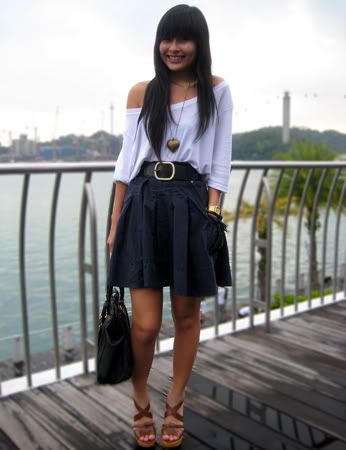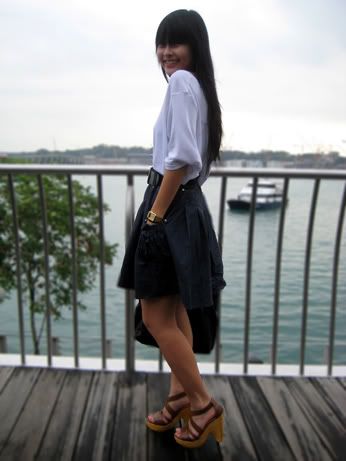 I thrifted that skirt for SGD1, can you believe it!?
---
Kommentarer
The outfit is simple but looks super good.

Love your blog.
Thank you! (:
you got such a cute smile and i love that shirt!
hi dear, big fan of your outfits (: we've got the same jlo shoes! haha. if you don't mind me asking, where did you get your top from! it's so slouchy and gorgeous and COMFY LOOKING.
I really like your sense of style. I'll definitely be coming back here...
janina - Thank you! (:



kerry - Heh, thanks! I got the top online, it's secondhand actually. (:



anon - Thanks. :D
oh i LOVE this outfit! so pretty, simple, and stylish! and you are such a gorgeous girl with such a pretty smile :)
jaime - Thank you! (:
Ah i love the whole look! You're so cute by the way haha if you dont mind, where did you get your shoes from! They're awesome! <3
Heh, thank you. :D

Steve Maddens shoes from Stage!
Fashion Electronics For Daily LifeGgAol.com ,the Specialism web store for Fashion Electronics,Variety Brands products include Nokia,Bose headphone,Digital camera,in a original quality and package,orders accept visa/master cards,1 week delivery.Enjoy More Discount Now!

http://www.ggaol.com


Nice pictures:)
Trackback