Same dress, Different outfit.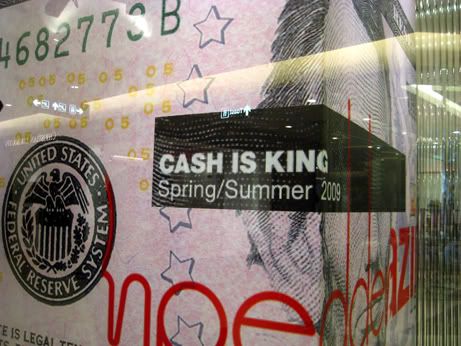 Fedora from Cotton On, Dress from Pull n Bear, Stockings bought online and Shoes from local shoe boutique and Studded Bag from f21.
Very interesting tagline outside On Pedder, a shoe boutique that carries brands like Alaïa, Alexander McQueen, Alexander Wang, Ann Demeulemeester, Balenciaga, Balmain, Chloé, Christian Louboutin, Dolce & Gabbana, Dries Van Noten, Giuseppe Zanotti Design, Givenchy, Jimmy Choo, Junya Watanabe, Lanvin, Maison Martin Margiela, Marc Jacobs, Marni, Miu Miu, Nicholas Kirkwood, Pierre Hardy, Repetto, Rick Owens, Sergio Rossi, Stella McCartney, Valentino and Yves Saint Laurent. Yes, and in this scenario, cash is king. =/
---
Kommentarer
OH WOW. whoever made that tagline is right on point! CASH IS KING. This season had the most amazing drool worthy shoes that are wayyy out of my budget. I like this variation on your outfit as compared to the previous one :)
omggg. i need more shoes. i almost died when the louboutin outlet opened in taka. cash IS king, and queen, and the whole damn royal family. and we all want more more more more more ):
i've yet to have my share of designer shoes...;p haha...but i don't think i'll have the heart to buy one unless it's on sale. hehe...it's really great how you're able to mix and match the existing items in your closet or spice it up by adding just one new piece.=) hope you had a great weekend.;p
AJ - Thank you! (: Way out = 95847954958798492554 gazillion miles away out of my budget. ): Hahaha.
kerry - $$$$$$$$$$$$ Shoe boutiques are like my sex shops. Hahaha.
abby - I agree, unless it's on a like 70% off sale, haha! Hope you'll have a great week coming ahead of you!
i love this! :) you are a marvelous fashionista! wow you already have alexander wang in singapore! :)
nasia - Thank you! (: There's very limited variety though. How I wish A.Wang has his own boutique here in Singapore!
love those shoes and how your blue dress and mustard/yellowish shoes stand out
Ezra - It's light brown actually. Guess it's the lighting. (: Thanks!!
Really cute outfit! Love your blog x Sushi
Sushi - Thanks!!
Trackback